RATES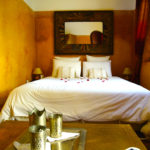 WHITE
Price: 120€ (80€ single use)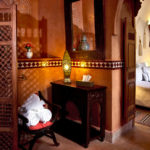 GREY
Price: 120€ (90€ single use)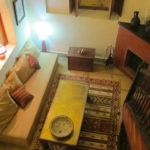 YELLOW
Price: 120€ (80€ single use)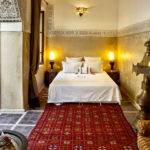 BROWN
Price BB: 120€ (80€ single use)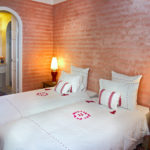 ROSE
Price BB: 120€ (80€ single use)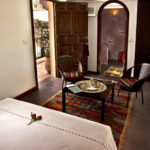 PLUM
Price: 110€ (70€ single use)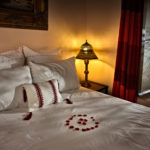 RED
Price: 120€ (80€ single use)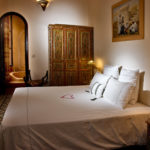 GREEN
Price: 120€ (90€ single use)
EXCLUSIVE RIAD RENTAL (empty for full max.17 people): € 800
ALL ROOM RATES INCLUDE BREAKFAST AND RESIDENCE TAXE
PAYEMENT
Rates are in Euro per room per day.
The Riad is not suggested for kids under three years old. All kids are under parents responsibility.
No beds may be added in the rooms.
It is possible to rent two adjoining rooms (ROSE+YELLOW – GREEN+RED).
Check out Is allowed up to 12 o' clock.
At reservation a down payment is required as follows:
30% of the total amount for a stay of less than 7 days
50% of the total amount for a stay of more than 7 days
100% for last minutes booking ( 3 days before arrival)
Both bank transfer or credit card accepted.
CANCELLATION POLICY:
If you cancel within 10 days before the date of your arrival there will be no forfeit amount and your down payment will be reimbursed.
If you cancel from tenth day before your arrival date : your down payment will not be reimbursed.